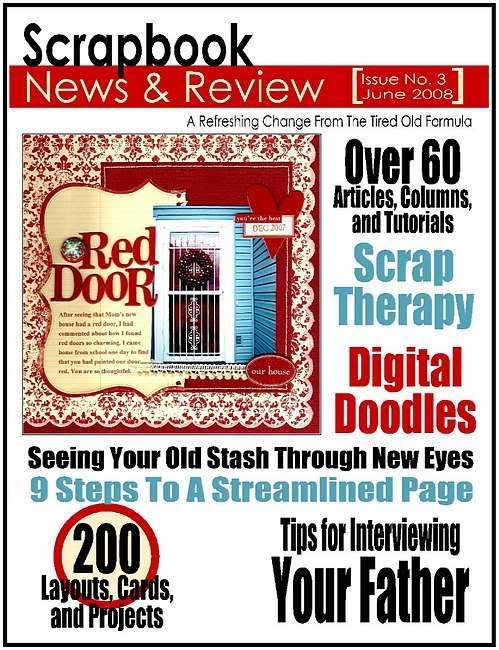 This month, our column in
Scrapbook News and Review
Talks about what influences us as Christians. Here's a peek:
The Children of God live in an interesting state-- in the world, but not of the world. We are to influence our culture but not be influenced by it. Not an easy tightrope to walk, but we have been called to this, nonetheless. Wondering whether you have been influenced by the culture you are living in? Ask yourself these questions: how many commercial jingles can you quote or finish? How many top 40 hits can you hum along with? What movies do you want to see this weekend? It would be foolish for us, in this media age, to believe that we have not been influenced by that which surrounds us. The question becomes: What is influencing us for Christ? What are we exposing ourselves to for the betterment of our faith? And, what has influenced us to such a degree as to warrant notice in our scrapbooks? As scrapbookers, it makes perfect sense to acknowledge, explore, and even chronicle those books, songs, movies and characters that have affected our lives and our faith.
For the rest of the column...
This month you challenge is: I want to encourage you to do a page or project based on a favorite book, movie, character, or song. Share with us the influence it has had over your Spiritual development. Be sure to upload it to the gallery, for your chance at being Featured Layout of the Week at A Faith Perspective.